Drew H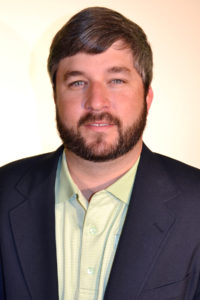 ook was born and raised in Douglasville, Georgia. After graduating from
Douglas County High School, Drew attended Jacksonville State University where he
was an active member of Sigma Phi Epsilon fraternity and obtained a Bachelor of
Science in Marketing. He spent many years working in commercial metal roofing
before taking a position as a Residential Energy Consultant for GreyStone Power
Corporation. Drew has worked for GreyStone Power since March 1, 2010. Drew
currently serves as Department Manager, Residential Energy Services. He was an
active member of GreyStone's Safety Steering Team, which promotes safe practices
at work and home. He is graduate of the Leadership Paulding program, Class of 23.
He has served on the Board of the Paulding Education Foundation for the last 5
years. When Drew is not working, he enjoys hunting, fishing, and spending time
with his wife, Marsha, and their two sons, Hunter and Maddux.