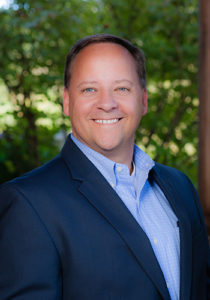 Jim is a seasoned business consultant, entrepreneur and professional keynote speaker. Jim has spent over 20 years in corporate America where he served as the Director of Marketing & Corporate Communications for one of the largest emergency medical providers in the country. He also is the owner of a business consulting company that focuses on helping businesses break through growth barriers and achieve greater success. After serving as a volunteer with the Foundation for over 4 years, Jim accepted the boards appointment to be the Executive Director of the Paulding County School District Foundation.
Jim is very involved in his community by volunteering and serving on several key committees at the county and state level centered around Business, Education, Healthcare and Community Growth. Along with serving as Director of Small Business Development at the Douglas Chamber of Commerce, Jim also serves on Paulding County School District's Superintendent's Advisory Board, Vice-Chair of the Wellstar Douglas Hospital Community Board, Chattahoochee Technical College President's Advisory Council, Chairman of the Association of School District Foundations, and is an executive of the Cobb County Public Safety Appreciation Board.
Jim attended University of Georgia, Kennesaw State University and has continued his education and certifications in areas such as Federal Equal Employment Investigation, Georgia Superior Court Mediation, Contract Negotiation and recently completed a Masters in Secondary Education. Jim and his wife have three children, all enrolled in the Paulding County School District and his wife is a teacher in the Paulding County School District.