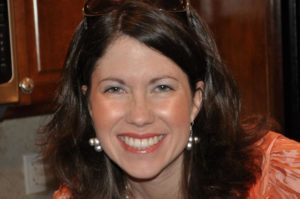 Stefanie Nixon Bowen of Villa Rica, GA passed away on Sunday, May 13, 2018. Stefanie graduated from Haralson County High School in 1991. She went on to earn her Bachelor's degree in Early Childhood Education from Jacksonville State University. Master's degree in Educational Leadership from the University of West Georgia, and Specialist's degree in Curriculum and Instruction from Liberty University. Stefanie made a difference and incredible impression in many children's and adults' lives in her 22 years of service in the field of education.
She taught at P.B. Ritch Elementary, Nebo Elementary, and Baggett Elementary in Paulding County and J. Erikk Johnson School in Dallas, Texas. She served as a School Improvement Specialist at Hiram Elementary and Assistant Principal of Hiram Elementary and Nebo Elementary. She led Hal Hutchens Elementary as Principal from 2015 to the present.
Her contagious joy, creative nature, and sharp wit will be missed by many.
We extend our sincere condolences to the Bowen family. Donations in her memory are graciously accepted by The Paulding Education Foundation through the districts Revtrak system.
Stephanie Bowen Online Donations