Kare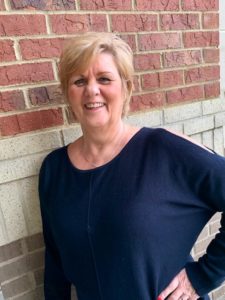 n started as a school PTA president in 1989 when her children were in elementary school. From there, she went to the middle school and then to the high school. From 1993 to 2005, she served as Vice President and then President of Paulding County PTA Council. With her PTA experience, she has learned how to lobby for children at the Capital and how to work with different organizations to promote student safety.
Karen has also served on the RESA Board for 10 years and the WellStar Hospital Board for 12 years. She served as Chairman of the 1st SPLOST in Paulding County, which was successful in supporting our district's growth and building needs.
For the past 14 years, Karen has been employed as the Principal's Secretary at Paulding County High School, while also serving as a founding member on the Paulding County Education Foundation as a parent representative. Karen feels her many roles as an employee, parent volunteer, and community servant for the Paulding County School District has made her the person she is today.